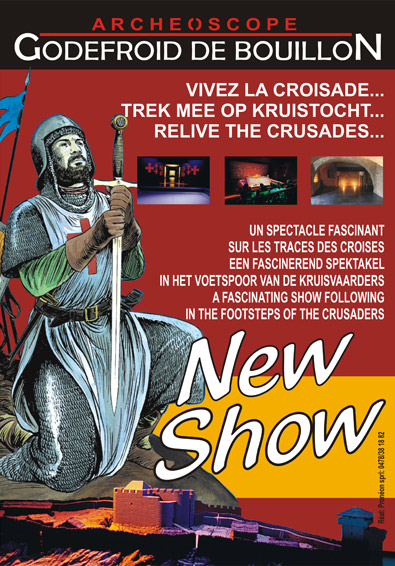 Opening hours 2022 :

Open daily from March 1, 2022
Relive the crusades!
The Archéoscope Godefroid de Bouillon takes you into the footsteps of the Crusaders with a fascinating show.
The show course uses state-of-the-art technology and lets you experience the First Crusade in the traces of the Duke Godfrey and thousands of warriors on their way to Jerusalem.
A great historical moment you should not miss during your stay in Bouillon.
Surprised by the impressive carpentry and the beautiful cellar vaults you will discover the exhibitions of the Archéoscope and the former Monastery of the Sisters of the Holy Sepulchre.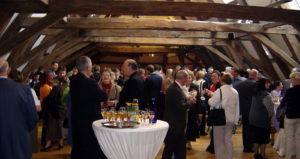 Think about the "Les Sépulcrines" hall for your professional or private events.
The 400m2 reception hall, located in the heart of Bouillon, welcomes you under its beautiful 17th-century structure.
The fully-equipped hall and professional kitchen are at your disposal.